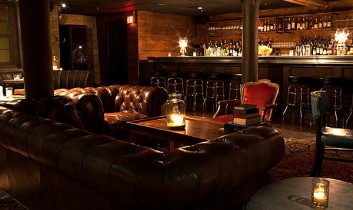 Dear Kiki,
I'm planning a trip to Chicago with me and my sixteen year old daughter who loves anything that has meat in it and by no means will she settle when it comes to food. Do you have any restaurants that you like to take your daughters? Or just any of your favourite restaurants where meat is a key ingriedient?
Thanks,
Judy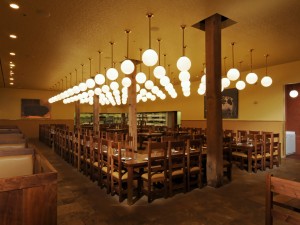 Publican
Chicago is one meat-loving city. I mean…how many steak houses do we really need but they seem to keep popping up? So, when someone asks for meat-focused restaurants…there are plenty. I didn't center on red meat, rather I wanted to highlight restaurants that had great meat dishes on the menu. Here's my breakdown but remember, call ahead for reservations or even more importantly, show up early because some of these places don't take reservations at all. It's the trendy thing to do….make you wait.
1. Purple Pig - pork heaven with a good dose of veggie dishes as well. But plan to wait for chef Jimmy Bannos Jr's hot spot just off One Mag Mile.
2. Girl and the Goat - not your usual meat place but a great, innovative menu and most people visiting Chicago want to eat at Top Chef winner Stephanie Izard's restaurant. And yes, there are plenty of goat dishes on the menu worth tasting.
3. Chicago Cut Steak House - this is my pick for Chicago steak houses. It's original to Chicago with a great dining room on the river. You can also see my video cooking a steak with the former exec chef!
4. Publican - it's not what I would describe as "meat" rather a sausage and pork spot but so good. And I love that it feels like a big beer hall (there is soda for your sixteen year old). Chef Paul Kahan deserves a visit on the meat list.
5. Bavette's Bar & Boeuf - it's the swanky Chicago steak house with great cocktails and great vibe, especially if you head downstairs. While I've never ordered a steak here, my meal was so-so but that's never stopped me from going back…
6. Longman & Eagle - most out-of-towners stay near the Gold Coast so this is a short trek to Logan Square but well worth it. It's hipster and off the beaten path in more ways than one. And there are a fair amount of interesting meat dishes on the menu making it pleasantly difficult to decide what to order.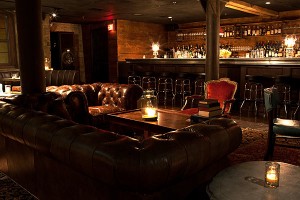 Bavette's [photo: Chicago Magazine]
There are so many more I could list…but that's a good start until someone emails me again!
For any foodcentric questions, email [email protected]
About Author