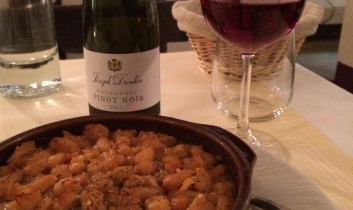 Hate me. I know you already do. After a fabulous month in Italy this summer, I'm back on #kikiworldtour visiting Paris and London. Yes, I'm here for "work" but follow me on

Instagram

and you'd know that there is a fine line between work and play in my world. It's one of the perks of loving what you do everyday.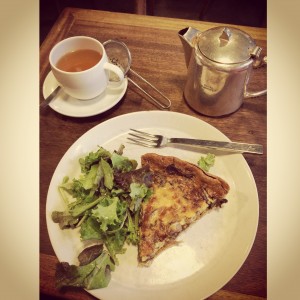 Everyone hypes Springtime in Paris but for me, October is beautiful. Walking around the city with a slight chill in the air, then stopping at a cafe surrounded by locals sipping chocolat chaud outside under heaters…what more could a girl want. Even in this chilly weather, people are wrapped around buildings tucked away on narrow cobblestone streets waiting for an outdoor table all day long. Autumn in Paris…no one ever recognizes it…but they should.
I'm nestled in the hustle and bustle of the 3rd arrondissement,
AKA Le Marais, one of the oldest districts with an unchanged footprint. Up until Napoleon ruled much of Paris resembled the Marais when he hired Haussmann to redesign the city. Haussmann introduced large-scale boulevards, parks and squares, which Paris is now renown for. Thus, the Marais is more than hip little neighborhood with the best shopping, it's a snapshot of old Paris with gorgeous buildings and quaint streets. Cliche but true, Paris is still favorite city to visit.
Arriving early in the morning, I dropped my bags and took to the streets right away knowing at some point jet lag would set in. I found the perfect cafe for a late breakfast and tea at
Le Loir dans la Théière
. Quiche aux champignon (mushroom quiche) with greens lightly dressed eased me into French culture. I tooled around the Marais as I watched the streets swell with hordes of tourists and locals. The Marais is not only the hipster part of town but also one of tho oldest Jewish neighborhoods in Europe and is home to many famous falafel windows one after the next on Rue des Rosiers.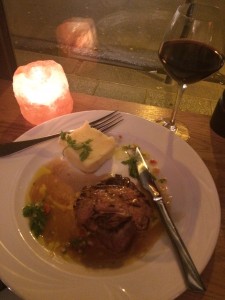 I managed to fulfill all my French food needs within a few short days. At Le Colimacon I indulged on filet topped with seared foie gras followed by mousee au chocolat. I lunched on croque monsieur at charming little cafe while another day I snacked on greens with goat cheese, honey and nuts at

Merci Used Book Cafe

. Table for one at the popular Glou where I feasted on sautéed mushrooms followed by pan seard fish with leeks and other vegetables. On the last night, I went in search of cassoulet and applauded myself for not only finding it, but starting with the escargot and almonds in parsely broth at Bistrot

de l'Oulette

.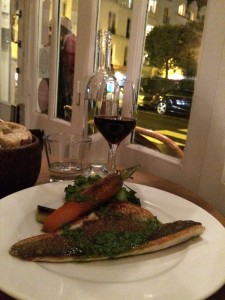 However, my "win" of the trip was waiting an hour and half for a table at Frenchie's Wine Bar. I would strongly suggest making a reservation at Frenchie's (the restaurant) if you don't want to wait. I had the pleasure of sitting in the window with one of my best friends, also in town, sipping a bottle of wine and taking it all in. Very different vibes, the wine bar is lively and crowded with casual fare whereas the restaurant is quiet and refined. They sit directly across the street from one another with Frenchie's To Go a few doors down. The place is crawling with Americans in search of Chef Gregory Marchand's famous little spot hidden away on a narrow street with nothing else in sight. We not only sat and stared at him, we requested and were granted a photo with him. But what I really loved at Frenchie's was the pâté. I could have eaten 2 plates but refrained and savored just one.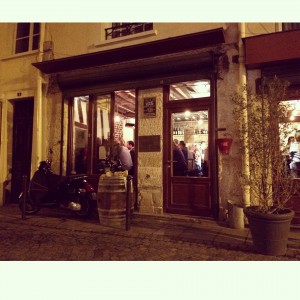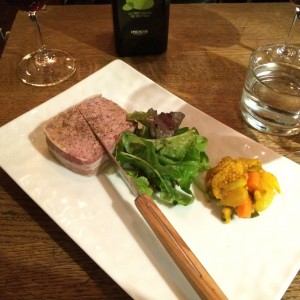 While I had lists and lists from people in the food industry of where I should dine, most of the time you can find a few good spots on the go as you walk the side streets. I tend to ask the locals as I'm shopping and make it clear I don't want anything touristy and I typically don't eat anywhere right around a major attraction. It's best to walk a few blocks away from the crowds before grabbing a table at the first place you see. Next destination…Fish and Chips in London!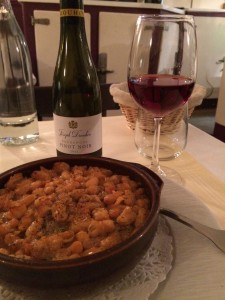 To follow #kikiworldtour go to Instagram
About Author