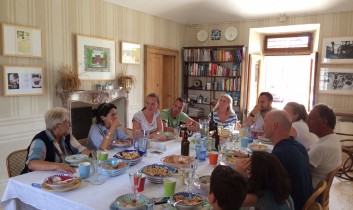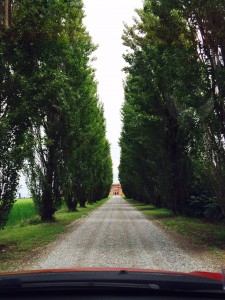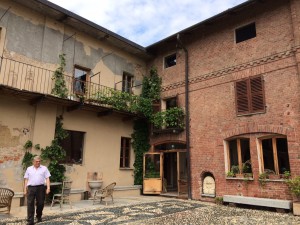 Moving right along, the eye has gotten worse but that's not stopping me as we head to a small town just outside of Torino to visit a rice farm at the Colombara Estate where they produce Acquerello rice. Now, because Prince Charming decided to bring his bike and because all of Europe manufactures clown-cars, we needed to stuff our luggage, the bike, the kids and oh…us into a tiny fiat then drive 2 hours, which turned into 3 because we got lost, twice. Once again, I was cursing that bike and the kids moaned the entire way.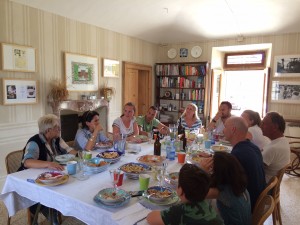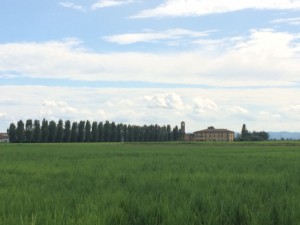 We arrived to a long, tree-lined gravel drive to the Colombara Estate and although we were late, we drove slowly to take in the scene. It's one of those moments when you realize, seeing it for the first time deserves to be in slow motion…is it really happening and does this place really exist still? As we pulled through the arch into the courtyard, I had to smile upon seeing a glistening Ferrari parked in front along with doors around the estate casually swung open and cats meandering, it was a scene from a movie or time was standing still. The owner, Maria Nava came out from the side to welcome us and we carefully piled out of our little clown-car and filtered into the dining area where everyone had just been seated for a stunning family meal of rice dishes. In particular, panissa, a rice dish that was customary after a long day in the fields, and is made with red beans, salami, and broth was prepared by Anna who has worked at Colombara since she was a young girl.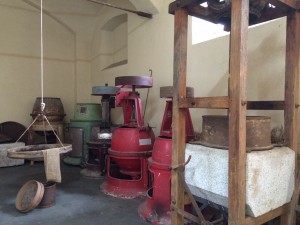 We toured the estate, which is a preservation of life on the farm dating back to the 1600's. From the old machines and farming equipment to the dormitories and classrooms, they've rebuilt life on the farm for visitors. Maria Nava then walked us through the modern factory and the process of the rice, Acquerello being the only rice to remove the germ and put it back in making it almost the same nutritional value as brown rice, which has allowed them to patent the process.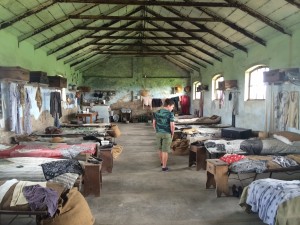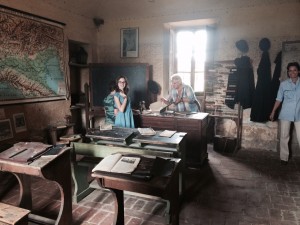 The four of us then went on to Maria Nava and Piero's private home, their castle, about 25 minutes away to stay for two nights. If, and I say if, you are ever invited to stay in someone's castle…I would say go. Don't think about it, just go. They had only met us at lunch and welcomed us into their home, providing us a glimpse into a world of marble rooms and long corridors. I felt like Princess Fiona for a few nights with my puffy eye as I brought my baby dragons into her beautiful castle.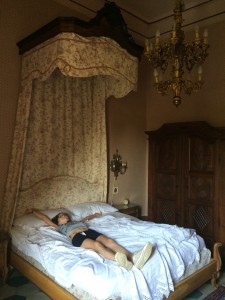 Filled with oil paintings, statues and antique furniture, we were speechless as we wandered around this cavernous home. We ate breakfast in the garden as the kids kicked a ball near the rose garden, gulp, and the table was overflowing with the most delicious crème pastries, breads and croissants from the little pasticceria in town.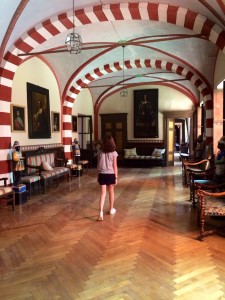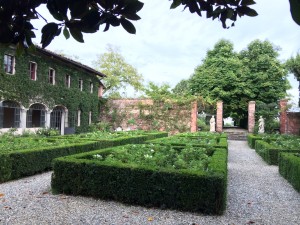 On a whim, we decided one morning to drive to Mont Blanc (Monte Bianco) because in Europe, you can wake up and drive to France. So, we got right back in that clown-car and crossed the border, whereupon Prince Charming was handed a speeding ticket. But rest assured, our spontaneity turned into one of the best adventures of our journey and the Alps should be on everyone's bucket list. As we rode up the gondola and poked through the clouds, the entire cable car of 60 people gasped in awe as the highest mountain in the Alps stood right before us covered in snow. Visiting ancient ruins for weeks to suspending from a cable car before a natural beauty was the gift of the trip. We finished off the night with fondue, moules-frites and chocolate mousse…an even better surprise.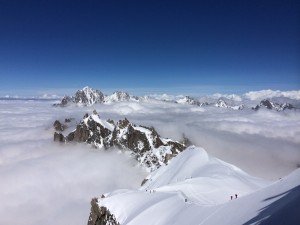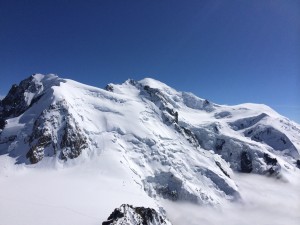 About Author