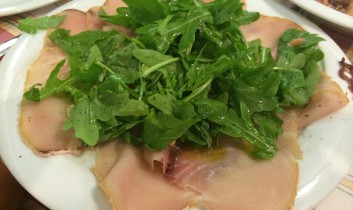 Rome…long hot days. It's hard enough for me to focus on any given good day, so add in the heat, crowds and little bit of foreign B.O. and, yep, I'm easily distracted. Forget that we are standing in front of the most amazing sites, I often have the attention span of a sugared up six-year old. Like anyone, we have the obvious list of tourist attractions and even though I've been here twice, my "getting old" memory is allowing me to revisit the Eternal City déjà vu-style- it's vaguely familiar but somewhat brand new. This time around, we hired a private guide through Eyes of Rome. BEST THING EVER…even frugal Prince Charming agreed and our kids were a fan as well.
Our first big day was Vatican City. We arrived to a three-hour line…HEART ATTACK. I swear, I almost died because I don't do lines…until our guide Valentina told us we did not have to wait because we were with her and that alone was worth the price of the guide. But seriously (not seriously) the real value came with the knowledge Valentina shared every step through Vatican City. As a graduate of 16th Century Art History and born and raised a Roman, she had tidbits at every turn. Oh, and we didn't have to wait in a three-hour line.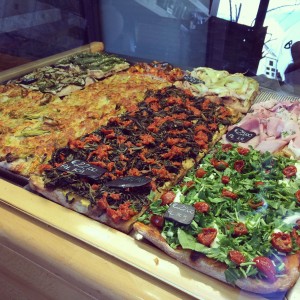 Three hours later and feeling #holy, we thanked Valentina and walked (longer than we expected) to Pizzarium. Located not too far from the Vatican, this tiny hole-in-the-wall spot specializes in Roman-style pizza by the slice with fresh toppings. Zucchini blossoms, chunky potato, prosciutto cotto, green beans and various Italian cheeses- go hungry With hardly any room to move and people lined up to order, the place was a little daunting, but the pizza was fun and flavorful and we kept sneaking back in to see what else they would put out. Advice: have a plan to get back if you're staying on the other side of the river, cabs can be difficult to find.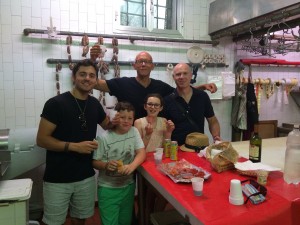 The next tour day was even hotter…all outdoors…sunny…and nowhere to hide- seems very fitting for the Colosseum. My brother and sister-in-law highly recommended a guide from Eyes of Rome, Francesco Grasso, who got more than he bargained for with our group. Another born and bred Roman, he wrapped us in and around the streets all day long. As we started our walk to the Colosseum, we swapped food stories and before you knew it, he wanted to take us on a mini-tour of some of his favorite spots in Rome. HOW EXCITED WAS I? Getting a local to bring us around to eat at some of his favorite spots? Not even Prince Charming could pass this up. Even Mr. T, at only 10 years old, was asking if we could skip the Colosseum to start the eating part. Francesco knew the Colosseum-inside and out. The guards knew him, other guides knew him- he's a fixture in Rome. The tour was awesome but truly the best part was walking the little streets and finding some hidden culinary gems.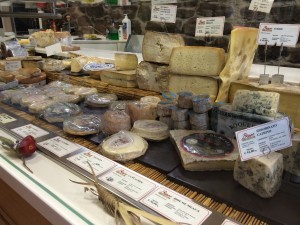 From our first stop to taste the formaggi in the Jewish Ghetto neighborhood to all things pig- salscicce, prosciutti, salumi – just an entire platter of delicious Italian salumi from one of the oldest places in Campo de Fiori.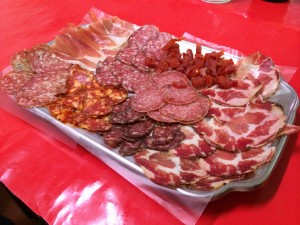 Francesco's food tour takes you to meet the producers and through different neighborhoods away from all the tourist. And what I loved most at the end, he handed me a map that he made with additional places to send me on my way. Ah…perfetto.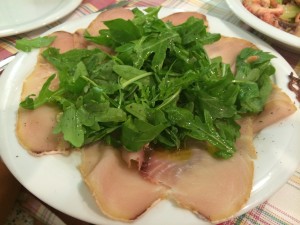 We dined that night at I Buoni Amici, a local seafood restaurant in the Monti neighborhood where Francesco sent us. A nice easy going spot with lots of locals and fresh seafood. Our favorite dish was the smoked fish carpaccio and the whole grilled orata.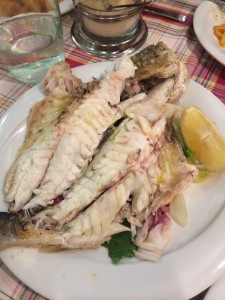 For the pizza addendum, click here.
Follow #kikiworldtour for photos everyday on Instagram.

About Author