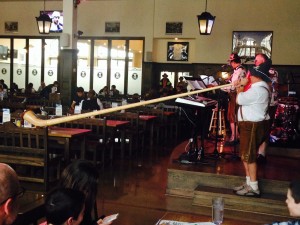 I'm typically not a bellyacher when it comes to dining. I completely understand the difficulties of the restaurant business, thus I sympathize having to deal with ornery diners. But yesterday, I had to talk myself off the ledge as I sat there questioning who actually trained these people.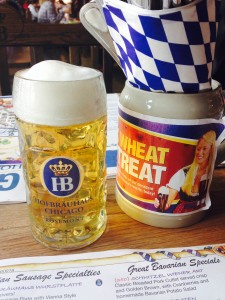 It's not often we go out for German food because, let's face it, there aren't many options but I'd love to more often if there were some great places. I've been wanting to try Hofbrauhaus in Rosemont because I had heard the food was great and the setting was, well, quite German. So, for my dad's birthday the Luthringshausen clan decided to load up on beer, schnitzel and sausage. But wait…first you have to figure out the insane parking in what kept us all going around in circles once you exit the expressway. When we finally settled on the garage and walked over, I thought my brothers head was going to pop off (not an uncommon occurrence). Another car pulled up in front of the restaurant with a few F-bombs for the valet and a vocab lesson for the kids. Inside, the manager had either heard this so many times or could have cared less because she brushed us off like annoying little school children. Great way to start a meal.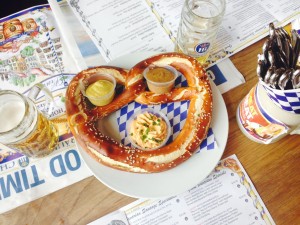 Once seated, we ordered our beer and pretzels, which I was hoping would mend a shakey start. As we narrowed down our selections, I asked our waiter if I could substitute my side to which he replied, "I'll have to check because they normally don't accommodate substitutions." Ok. Whatever, I'll order an extra side but my dad starts moaning about how ridiculous it is to not provide for the customer. I try to explain the other side but see this is going nowhere and don't totally disagree with him either. I feel the nail in the coffin for the place already with my family.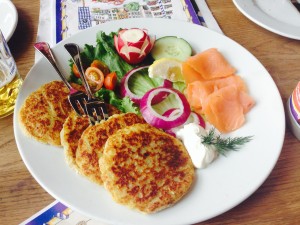 The jumbo pretzels and potato pancakes with smoked salmon arrive and provide as good intake, key word INTAKE. The pretzels are dry but that doesn't stop anyone from snarfing them down. The scene is lively with tradtional Bavarian music as the place was designed after the original Hofbrauhaus in Munich. For that alone, the Rosemont location is worth a trip with a large group of friends. We had a nice mix of dishes from the menu to taste and of everything, the sauerbraten had the best flavor and plate combination. I ordered the pork schnitzel, no veal was offered, which was dry and a little bland. It was accompanied by a small side of cranberry but knowing that the chef came from a high level position in Germany, I would have expected this to be homemade, not from a can. The homemade spaetzle had a nice, light texture and was seasoned well enough. I would have been really excited had they pan-crisped them in butter. Once you start to absorb the surrounding, it's a cheerful dinner with family and friends. While the food is just average, it's more about the overall experience transporting you to another culture, albeit next to O'Hare.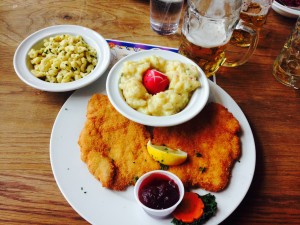 Service was a little slow, although we only had one waiter for our large table. After listening to several renditions of Happy Birthday, I quietly asked our waiter to request they sing to my father for his 70th to which he replied, "I'll try but we've had too many yelp reviews complaining about all the Happy Birthday, so not sure they will." Are you kidding me? We just sat here listening to 20 other versions… And what waitstaff sites he can't do something because of too many yelp reviews? That's just asking for another yelp review, isn't it?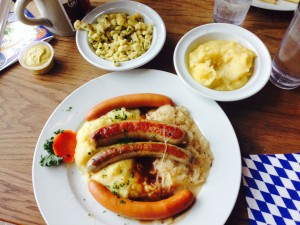 Hofbrauhaus is located at 5500 Park Pl, Rosemont, IL 60018
About Author