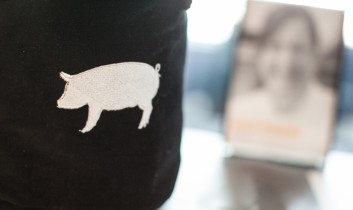 We are heading into Cochon weekend and it's going to be three days of pigging out…sorry, we couldn't help ourselves. Friday, April 26th chef Andrew Zimmerman of Sepia will be hosting an intimate dinner to kick-off Cochon 555. Then on Saturday, April 27th chef Kevin Hickey of Allium at the Four Seasons presents The Artisan & Producers' Dinner with Pastoral and Cochon 555. Hickey, who will be competing on Sunday at Cochon, will be preparing a family-style dinner on Saturday featuring his signature modern American cuisine. Only 65 seats available for $65 per person (inclusive of tax) which includes meats, local produce, cheeses, fine wines, brews and spirits; and we are sure the evening will be inventive as Hickey always manages to impress!
For more information or to reserve your seat, call 312.799.4900
The Artisan & Producers' Dinner: Saturday, April 27th at 8.30 pm hosted by chef Kevin Hickey at Allium.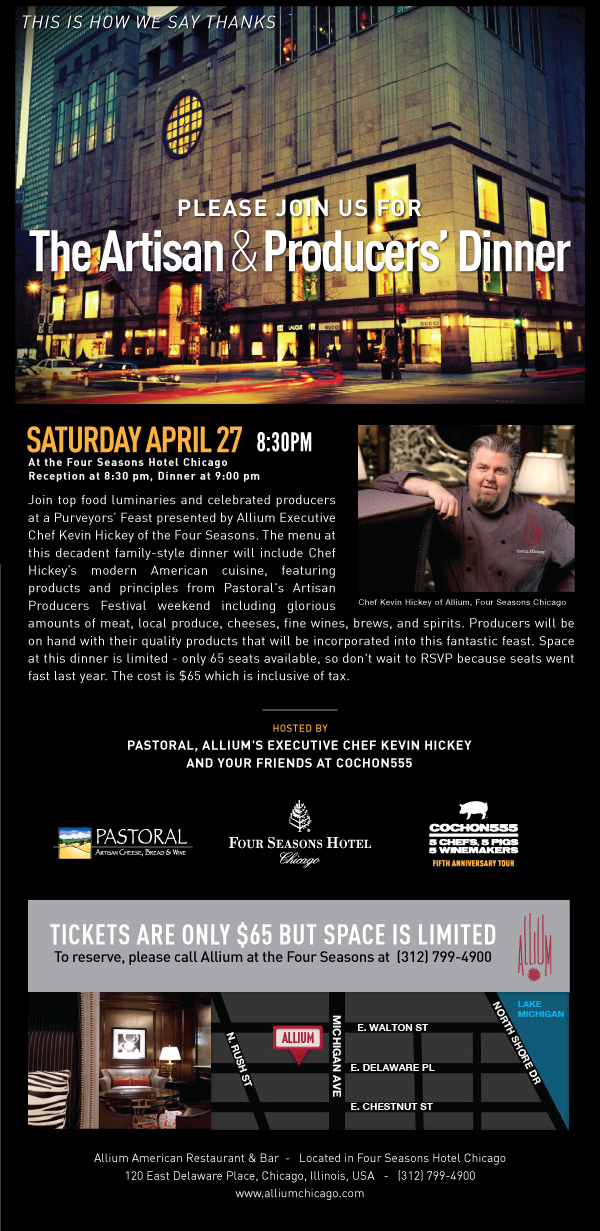 About Author